The Media Meter
Who's heard in the media?

Automized media analysis tool for Rättviseförmedlingen
Rättviseförmedlingen, or the Equalisters, is an equality project aiming to correct the imbalances of representation in media, culture, business and other contexts.
We designed and built a media analysis tool so that newspapers can evaluate their own journalism, when in comes to gender equality and representation of people with a non-nordic origin.
The interface was designed
to analyze large amounts of articles
We designed the interface so that it would be as easy as possible to analyze a large number of articles in one go.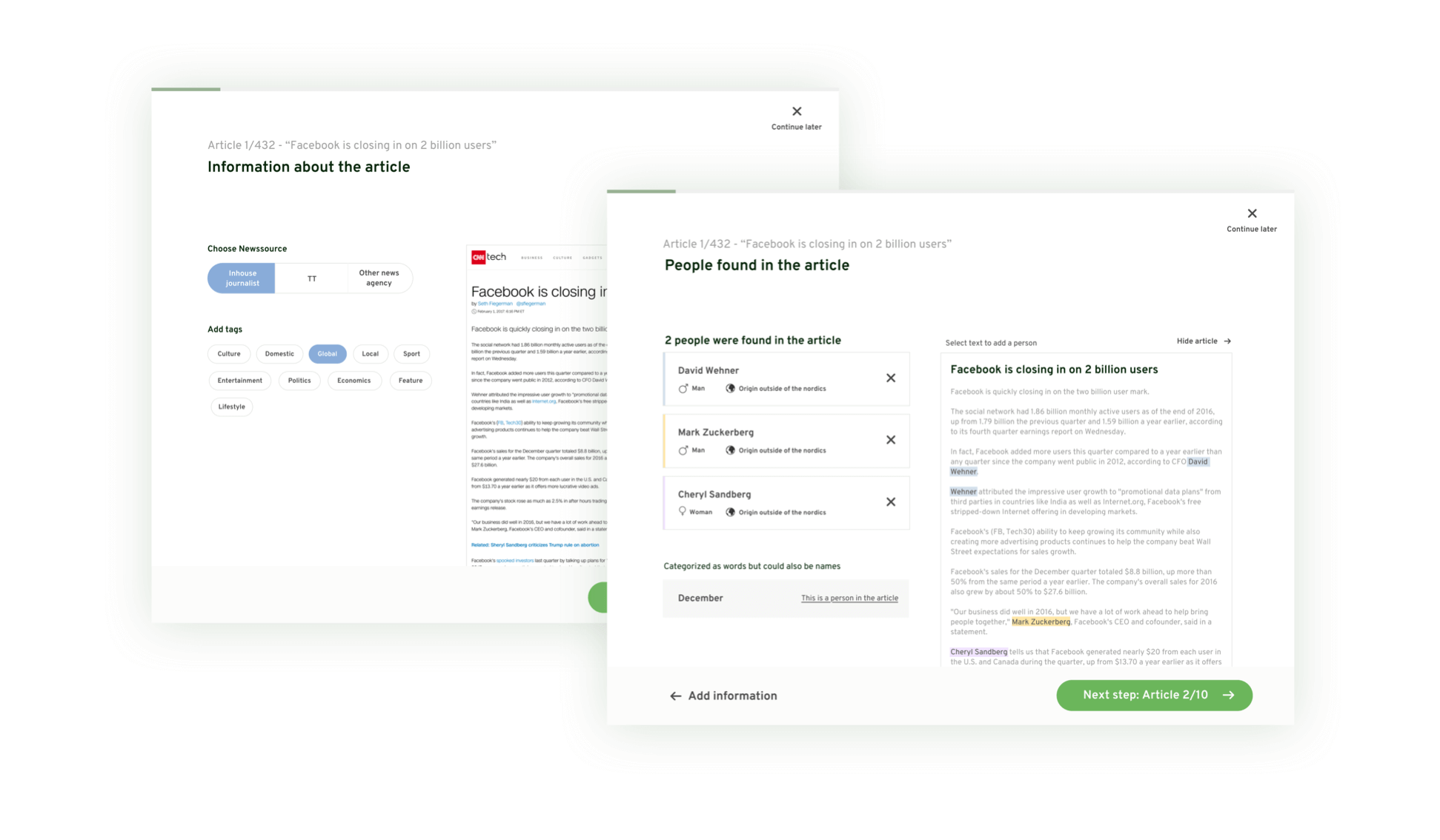 It finds names automatically
and determines gender & origin
The Media Meter finds names and determines origin and gender both by comparing names to persons on Wikipedia and by searching in our own name database.
A lot of names are also places or words. To clean out the list, we compare how popular the name is to how common the word is and how populated the place is. If the name crosses the threshold we exclude it from the name results.

The results
are displayed in a simple way
The statistics both show overall results and by grouping articles in separate studies, the newspapers can monitor their progress.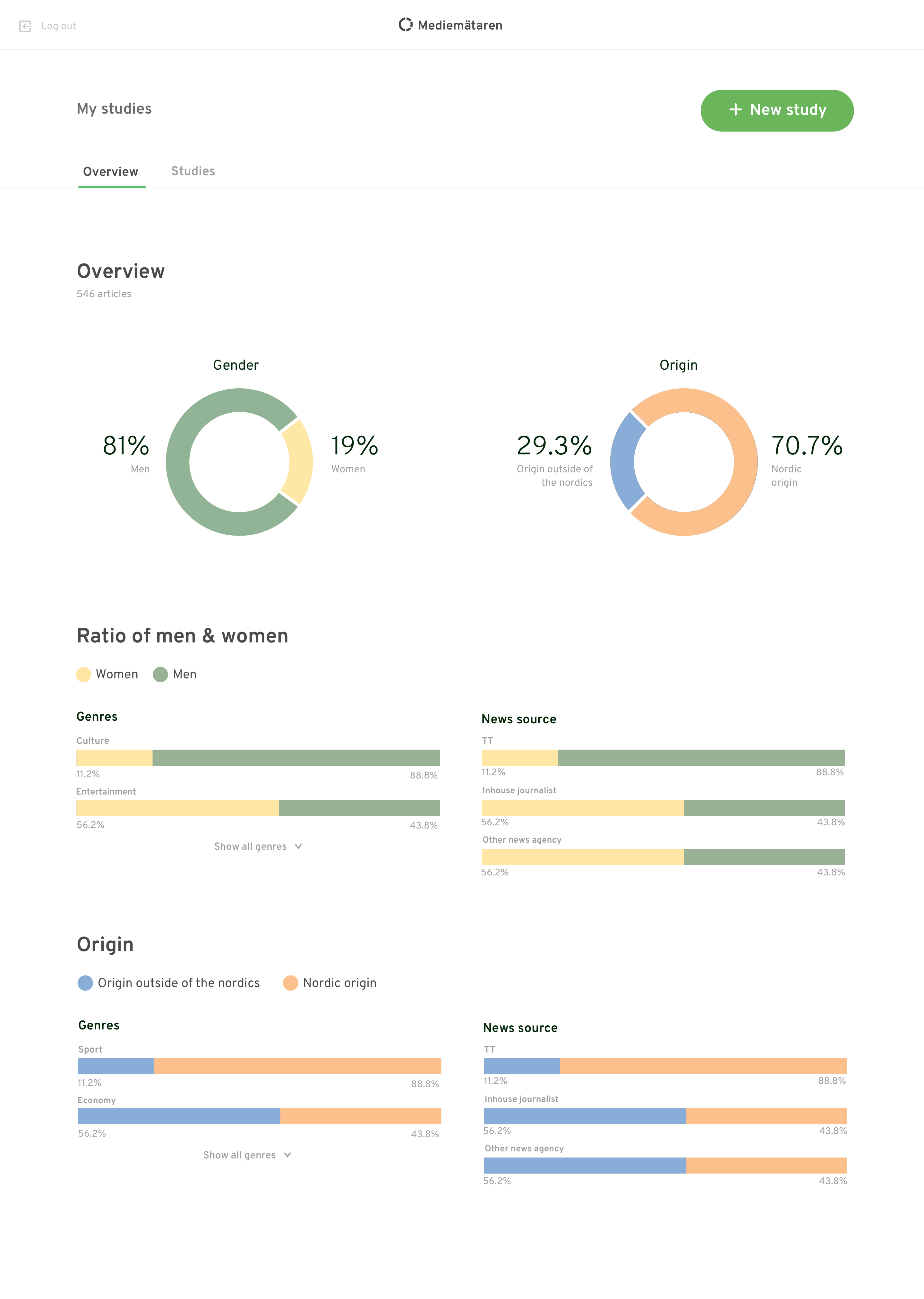 A new visual style
and component library
The design for the Media Meter was created with consistency and ease-of-use as top priority.
Aa
Overpass bold
32, 24, 20 & 18px
Aa
Overpass regular
16 & 14px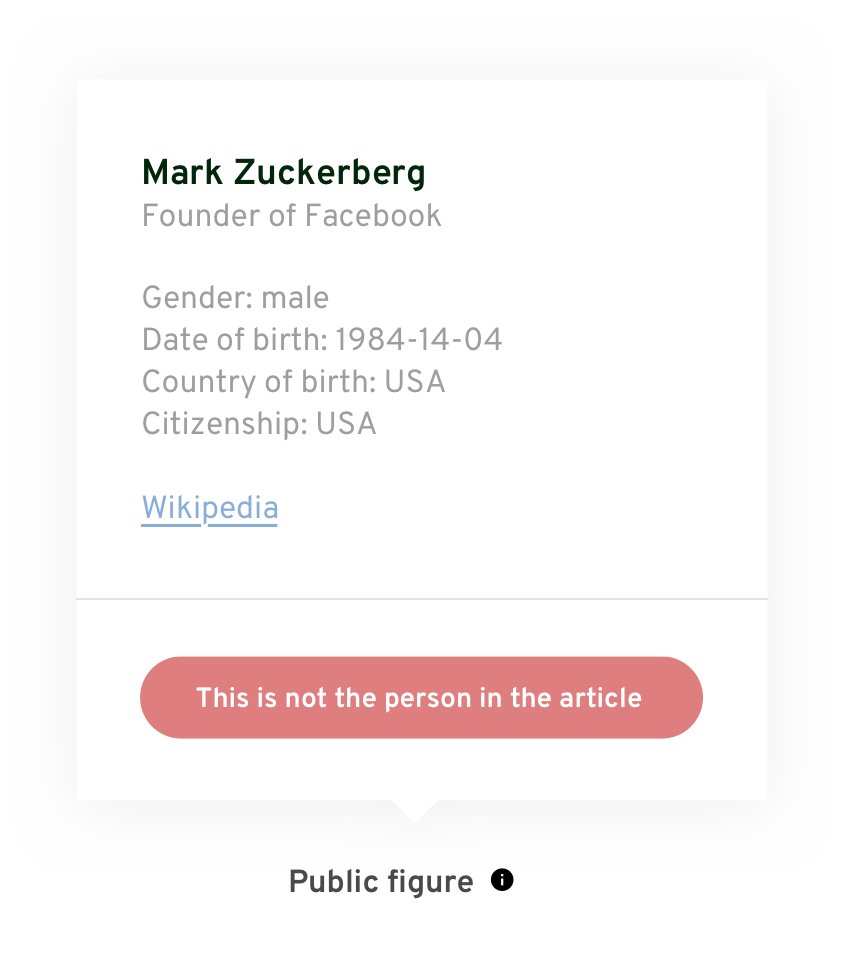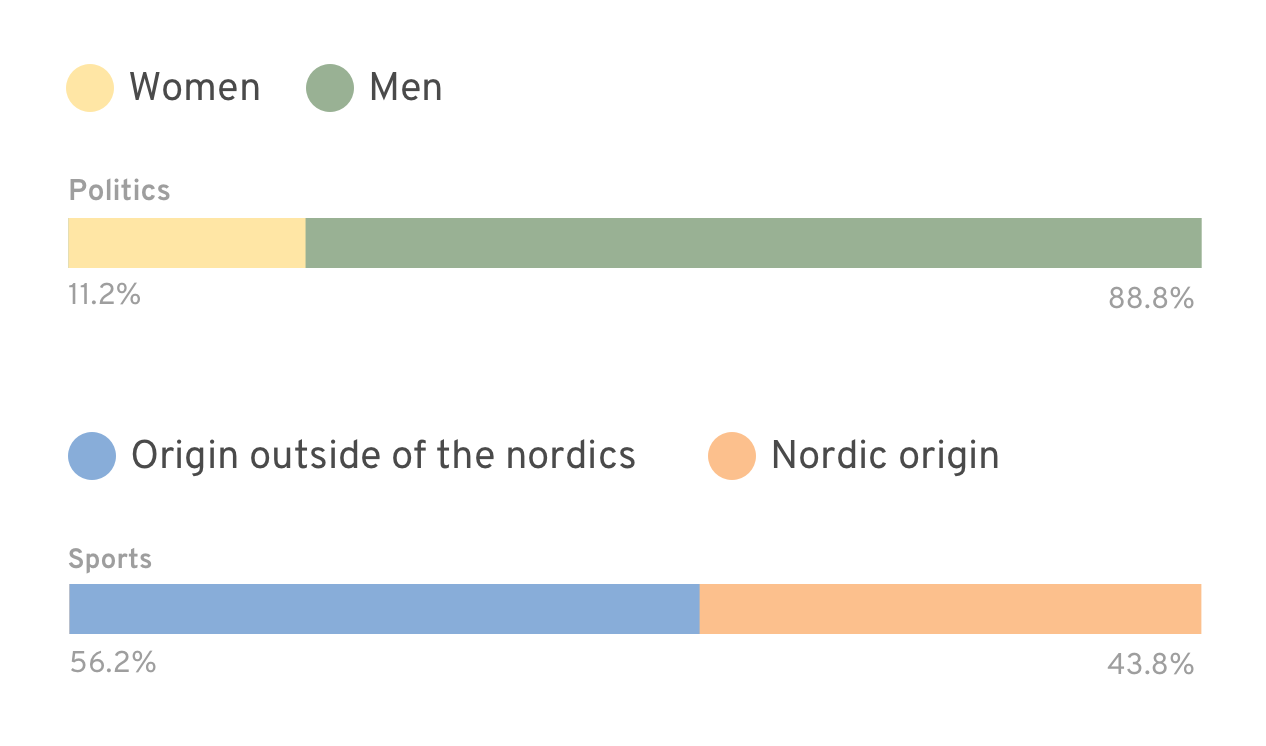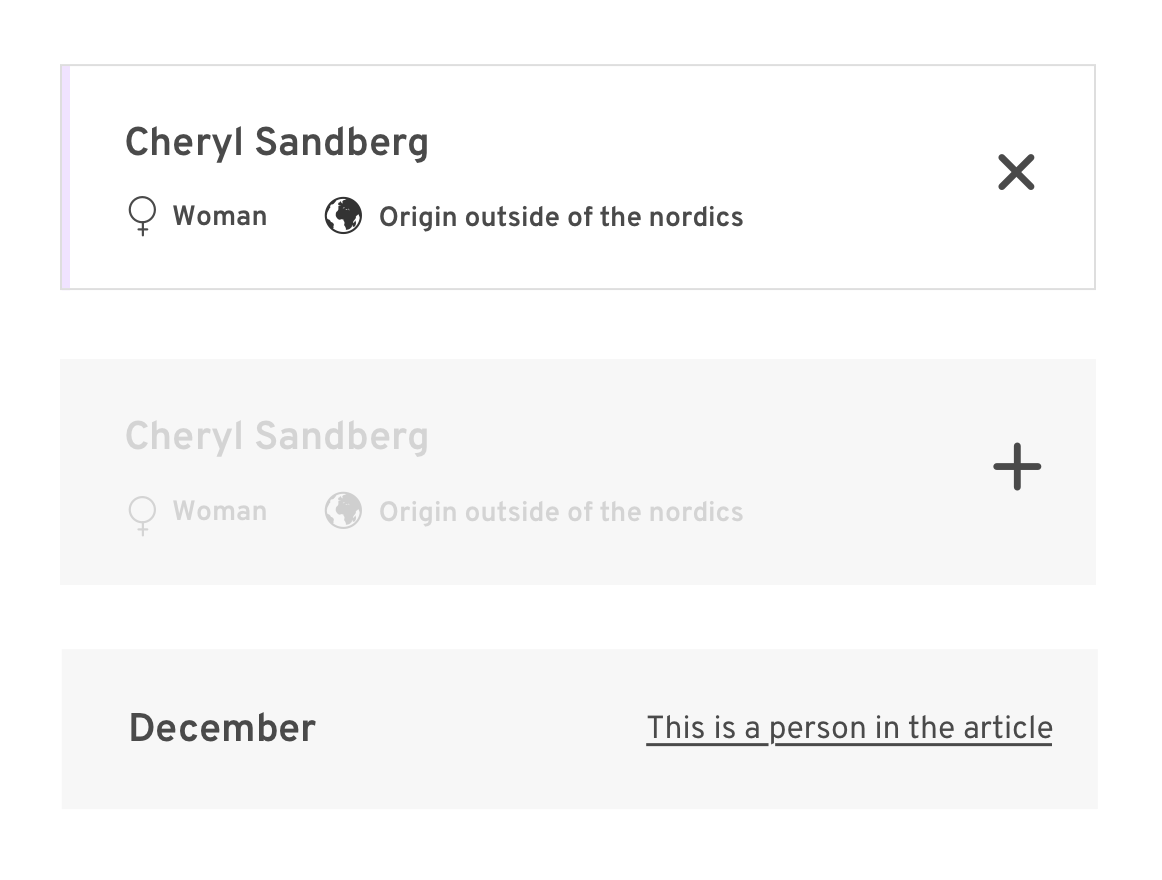 The Media Meter
Measuring the inequality makes it easier to do something about it.