Will the sky always be blue?
Land of executions – brought to life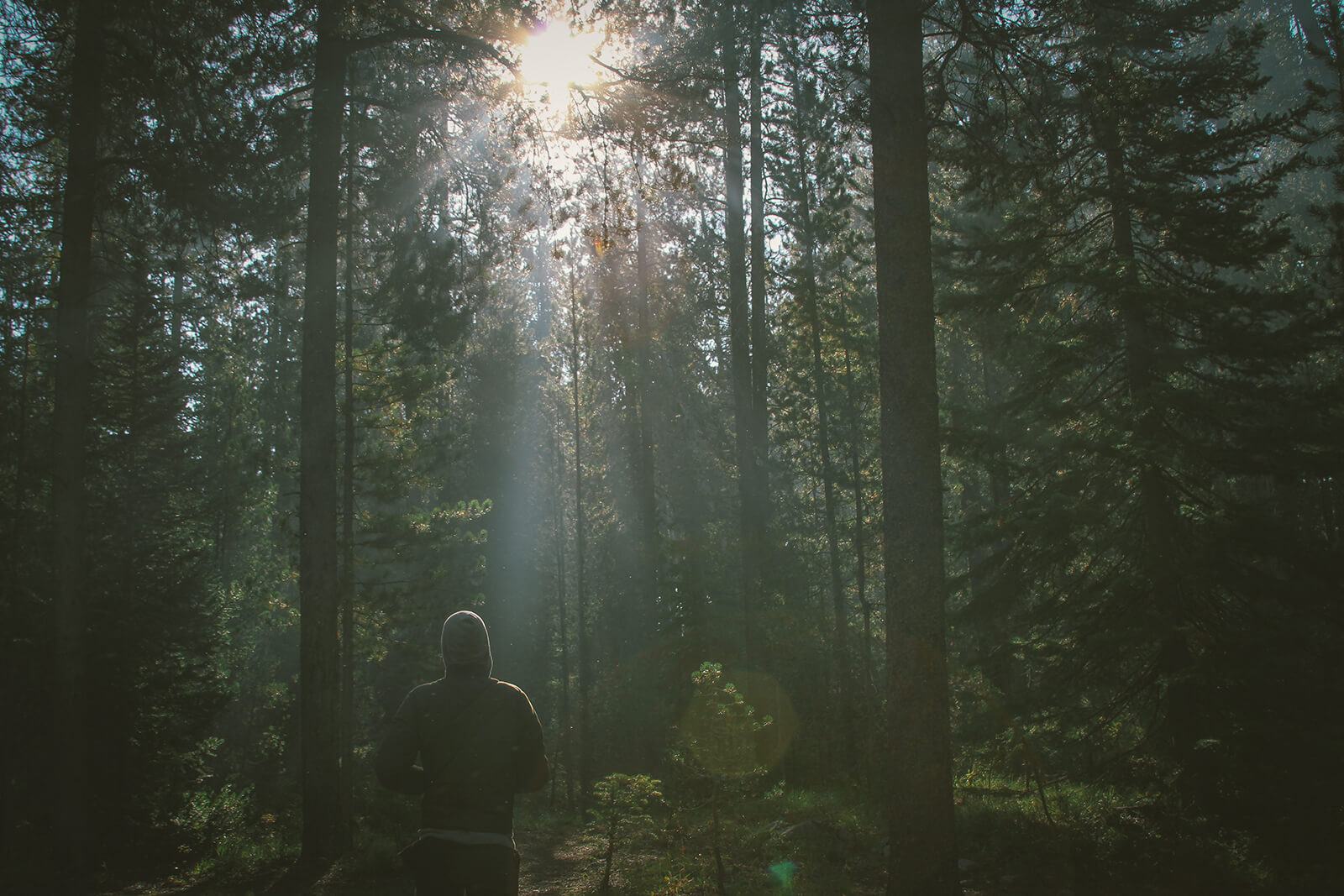 Transforming woodland
into an audio artwork
Outside Söderhamn, 250 kilometers north of Stockholm, embedded in a forest lies an old executions site. Anna Asplind, an artist we've worked with before, got the assignment to tell its long forgotten story. We built the technology that made it available to the audience – a location based 3D sound platform.
iPhone App
Android App
An audio time travel app
Without the layer of audio this site reveals almost nothing of its past. But as soon as the visitors launch the app and put on their headphones it takes them back in time 100+ years and reveals its cruel history.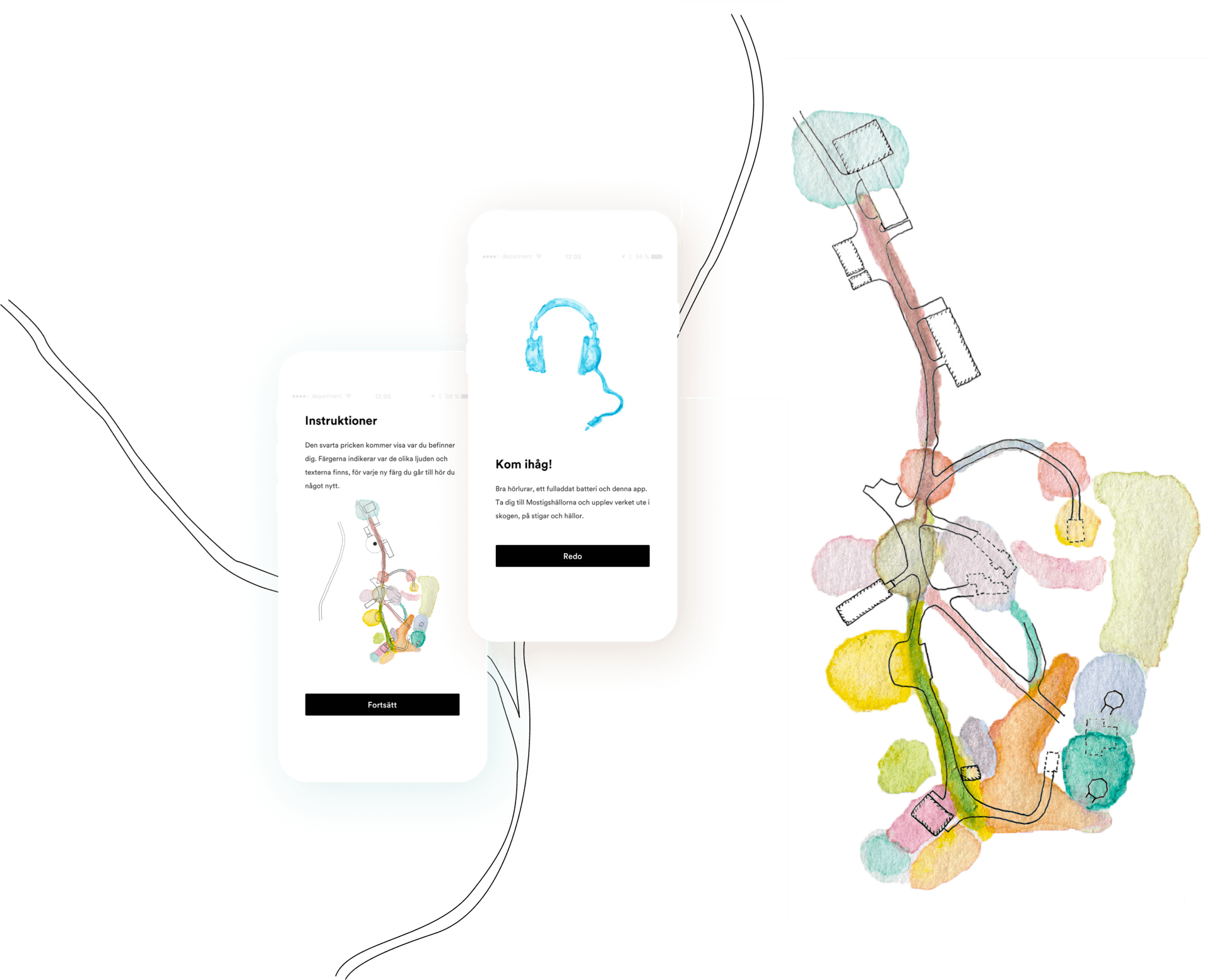 Painting with a palette of sound
Location based audio guides have been done many times before, but the beauty of this product was the seemingly simple solution of painting different audio tracks onto a location aware canvas. Color analysis of the corresponding pixel values for the user's current location was translated into our custom built Unity 3D sound engine. This way we could mix, apply effects and position the sounds visually.